There comes a time when an organisation wants to know if colleagues are using their Power Platform implementation.
So, a request is normally made by management for a report to show the last time a user has logged in.
There are normally three ways to view this information:
Have a look at the audit summary.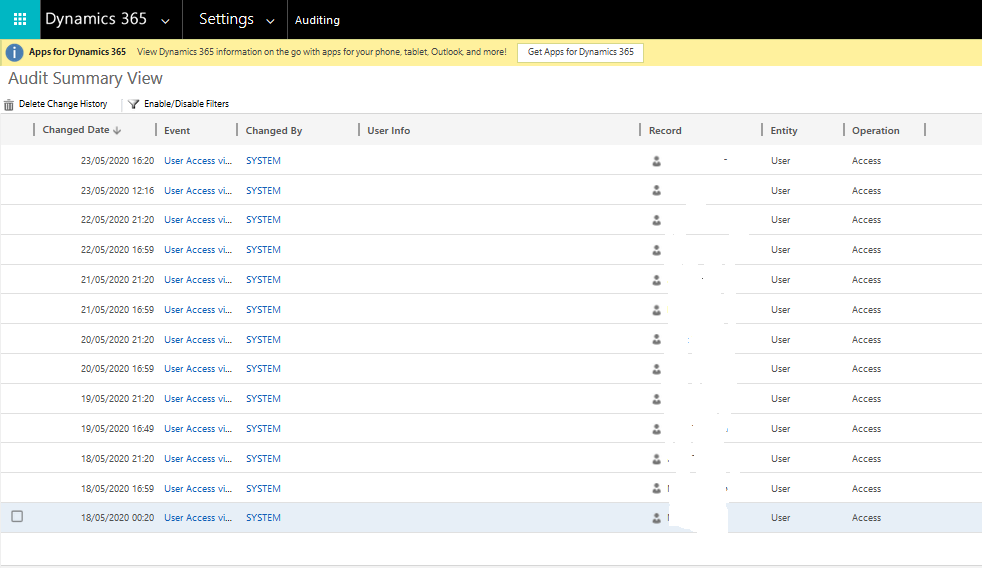 Here you can do some filtering to find this information based on the User Access event but this is manual and there is no way to export this information
2. Use the audit viewer within the Xrm Tool Box.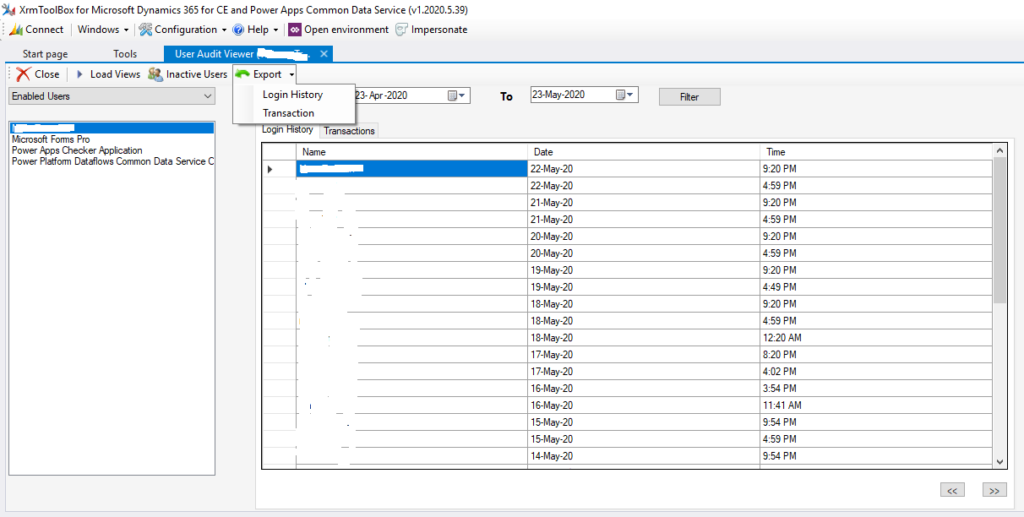 This tool is greats as you have are able to filter on dates and then export the the login history.
3. Use the audit log in the Security & Compliance Center.

This also allows a user to search for all the Dynamics 365 activities and then export them.
However, only a Global administrator will have access to this.
Just recently I was faced with the requirement to create a csv file with information around the users within a Power Platform instance including their last login date.
The recommended way to do this was to use an Azure function but I thought what about Power Automate? I'll show you what I found out in my next post.